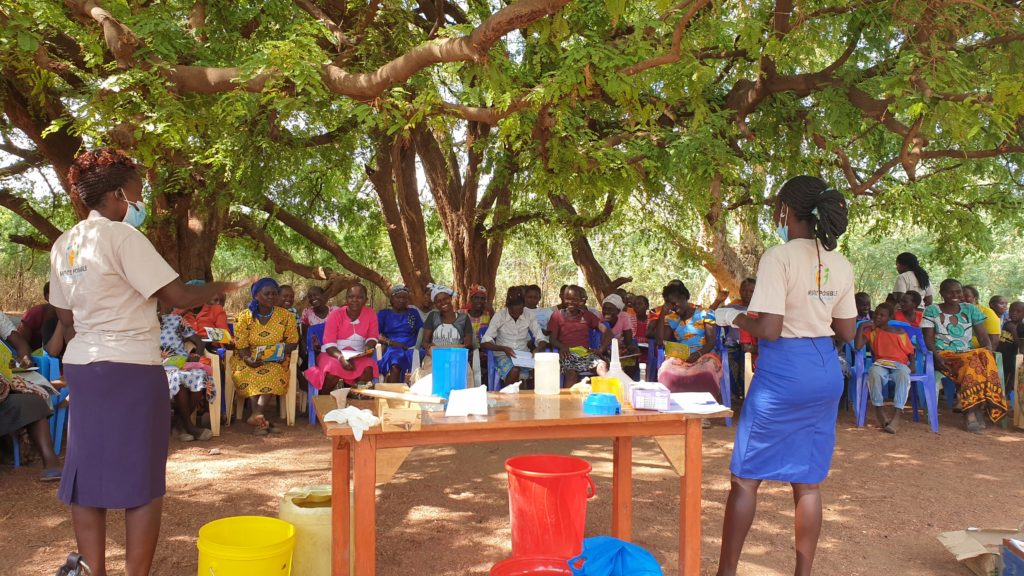 Women groups Empowerment in the Baringo region, Kenya.
Mundo Posible empowers rural women groups in Baringo, Kenya, improving their livelihoods and promoting peace.
The program was initiated in 2018, supporting women groups through income-generating activities, adapted to the context of each community. The rural women groups are benefitting from a range of diferent micro-projects:  
Culinary training in bakery. Production of cakes with available and local resources for commercialization during special events.
Home-made soap workshops. Training and provision of resources to make home-made liquid and bar soap production.  
Training and provision of fruit-tree seedlings for the generation of orchards to improve livelihoods.
Training and provision of dairy goats, as zero-grazing animals, to increase milk production and give means against malnutrition.
The rural women groups belong to the minority ethnic group called Ilchamus, a Maasai subgroup; and to the Pokot tribe, traditional enemies because of competition over scarce resources and cattle rustling.
With the help of Christopher PraLong Prix